Beach Photographers Serving Galveston, Texas!
It comes at no surprise that the Galveston area is full of some great beach photographers! With all this creative talent, it might be a bit difficult to navigate all the different websites and inquiry forms to find the perfect beach photographer! Here at GalvestonBeachPhotographer.com, our goal is to help you find some of the best photographers serving Galveston! We do this so you won't have to visit endless numbers of websites and fill out inquiry forms to find your perfect photographer. In short, your time is extremely valuable and we are here to help you find some of the best beach photographers serving the Galveston, Texas area!
These fantastic photographers stand out as some of the best and with their talent and experience in the field, you will be sure to get some amazing photos of your family that you will cherish for a lifetime! Please find our top picks for some of the Best Family Photographers serving Galveston, Texas!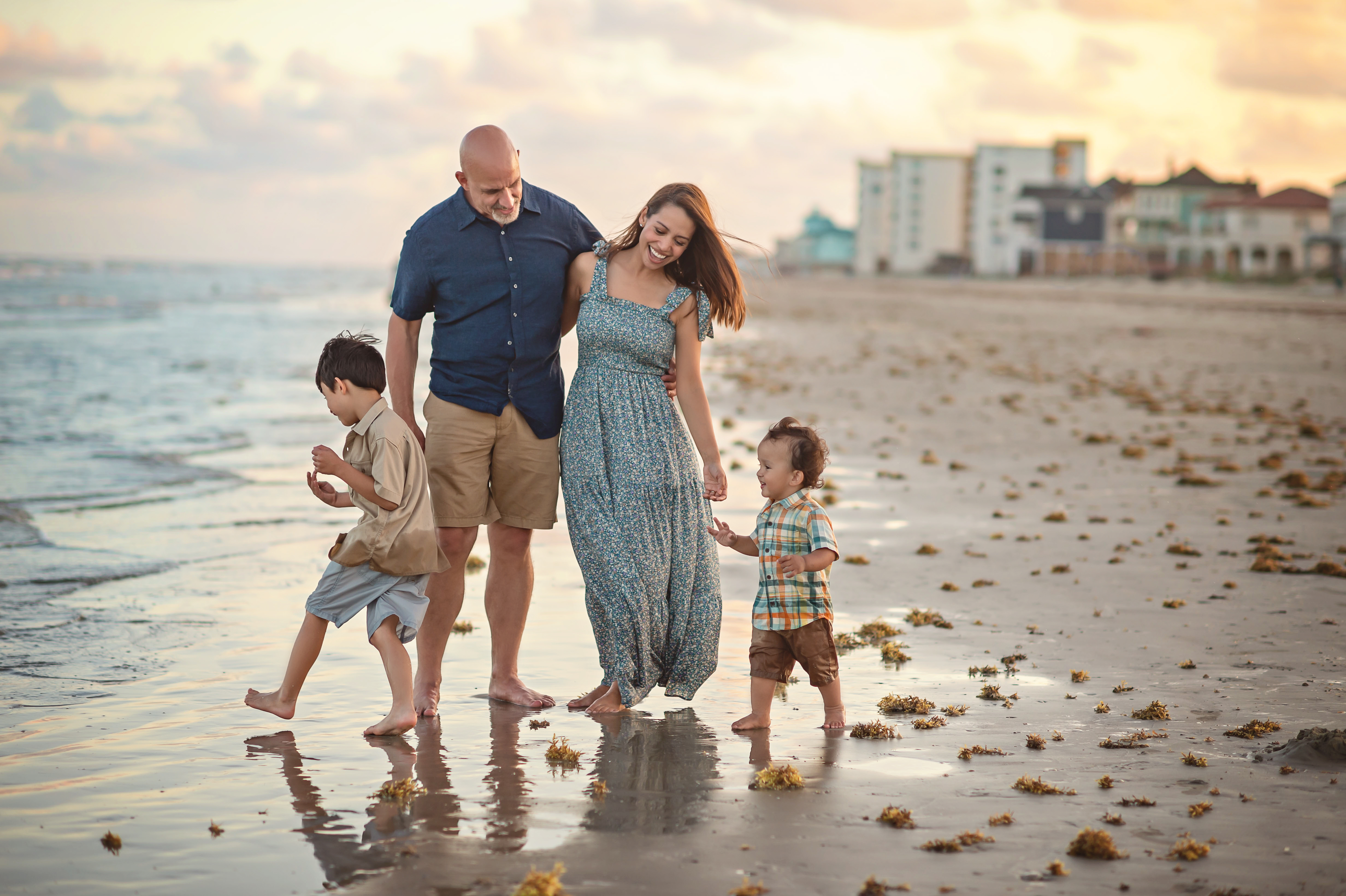 Galveston Beach Family Sessions are some of my absolute favorite sessions to do! The gorgeous skies, the fun family photos, and just the candid nature of beach photos, those have my heart. Galveston Beach photo sessions are $800 for 25 images and a 30 minute session. You get a proof gallery to chose your favorite 25 images, and there is always an option to purchase more if you like.

Click Here for more information!
Familymoment Photography
Galveston Beach Photography by Familymoment Photography
Visiting the island is one of my most favorite things to do during the summer months! During this time I offer beach sessions that are perfect for single families, couples, maternity, grandparents and senior pictures.

Click HERE for more information!
Familymoment Photography
Familymoment Photography is a top newborn and
family photographer
that specializes in milestone, newborn photography & maternity photography.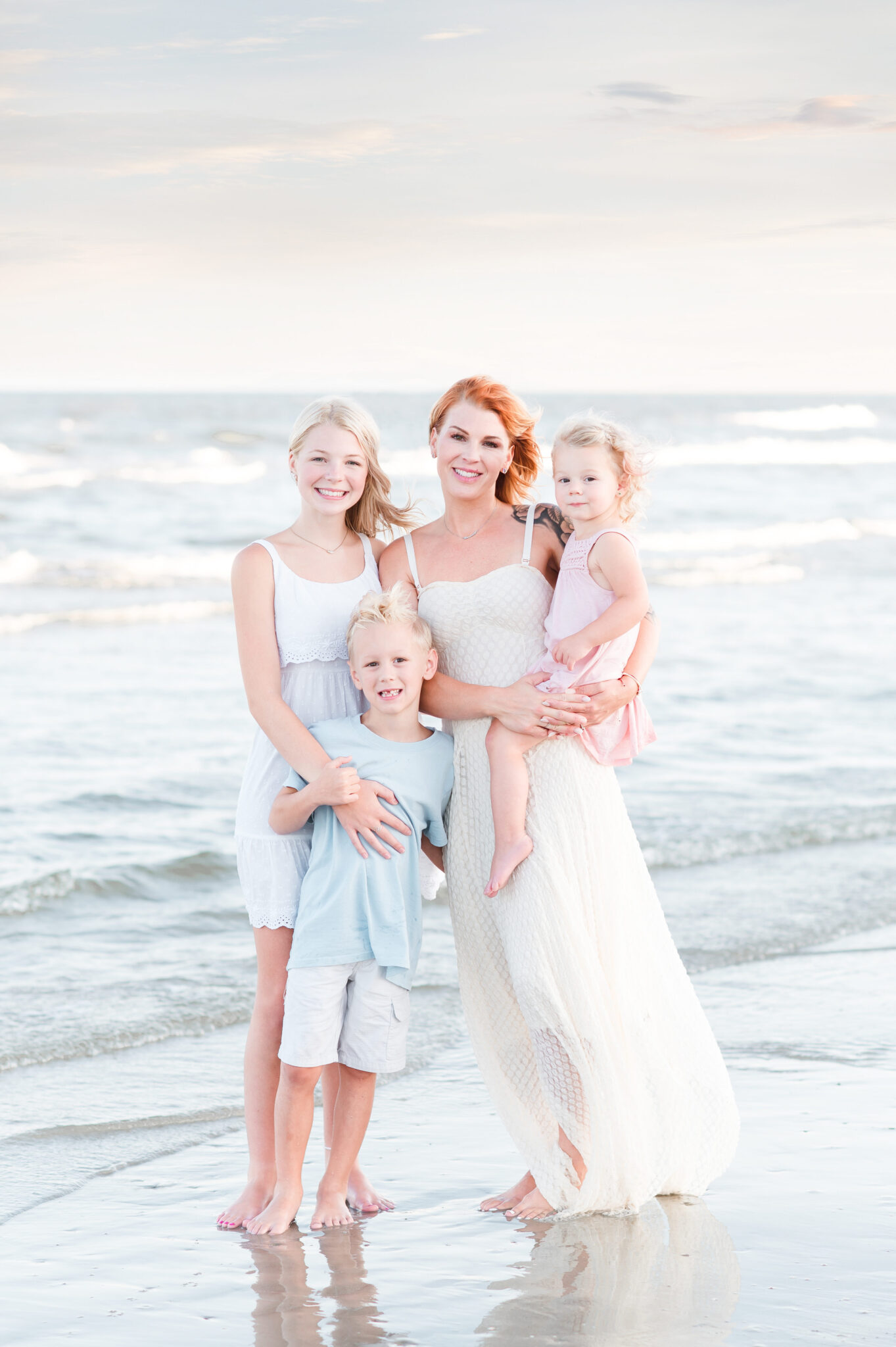 Beach Photography by Bri Sullivan Photography
Galveston Beach Photography Sessions by Bri Sullivan. Our sessions takes place on the beach in Galveston, Texas! Our all-inclusive photography sessions come with 15 digital files! Book your session today!

Click HERE for more information!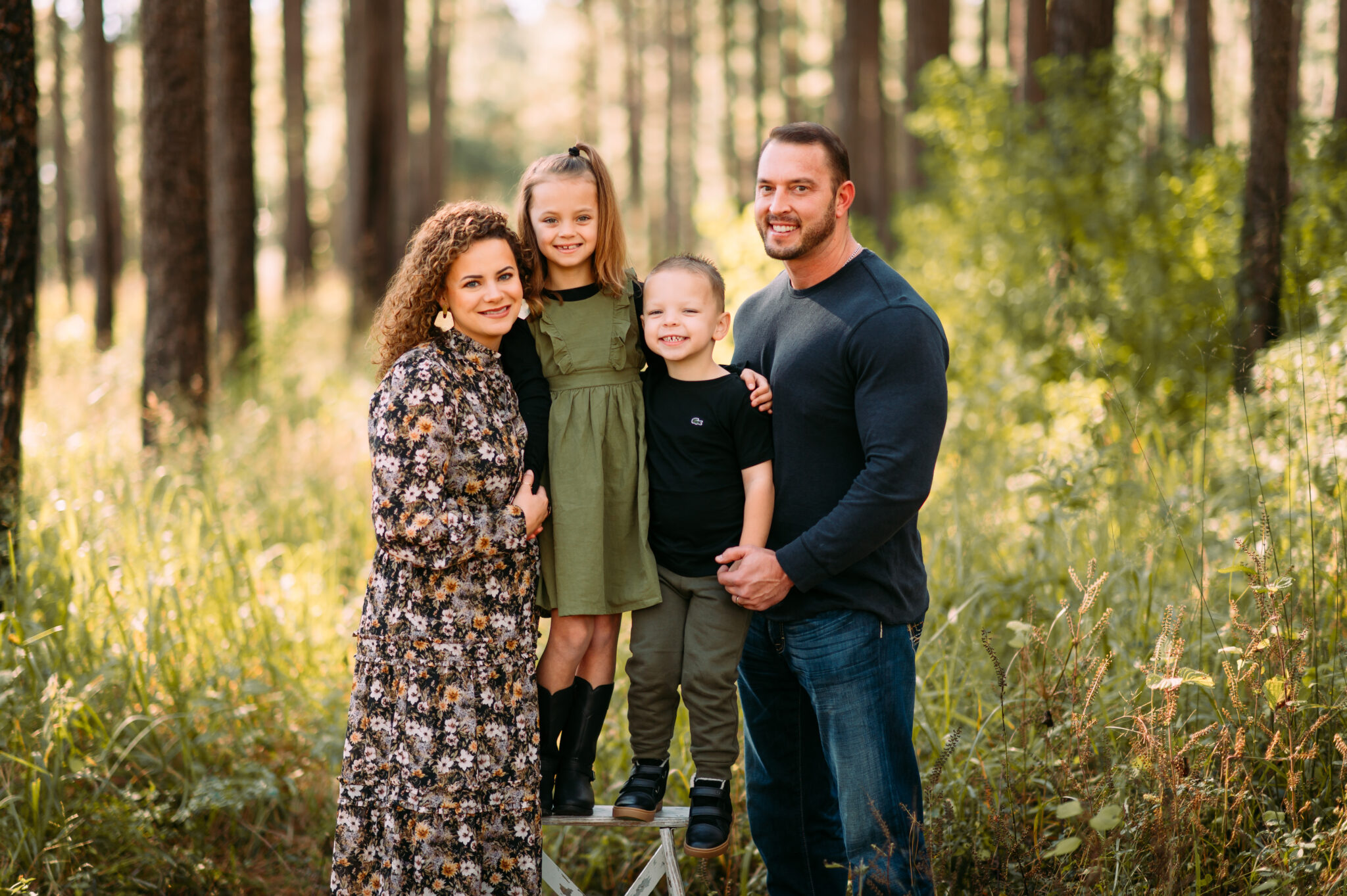 Bri Sullivan Photography
Bri Sullivan is one of the best and most affordable Family Photographers serving the Houston, Texas area!

As a full-time professional Houston, Texas area photographer and a mom, Bri believes life should be captured forever in images. Families grow so fast and before you know it your children are raising families of their own. With over 10 years of professional photography experience, Bri can help you have a record of your growing family by providing stunning images at an affordable price!
---
Tips on finding the best beach photographer in Galveston, Texas
Looking for a great beach photographer in Galveston, Texas? Beach photography is quite an investment, not just in terms of money, but also in time and effort. Here are a few tips to get the best results when working with your Galveston, Texas Beach photographer.
Choose the right beach photographer to suit your style! Look at their website and portfolio to determine if their photography style meets yours.

Choose a photographer with the right skills. The success of your photoshoot hugely depends on your photographer's skill in 'controlling' their subjects. Look at their years of experience in doing beach photography. If it is not listed on their website, ask!
Read the reviews!
Make Sure they're Legit! Ask for a copy of their business license and liability insurance. If they are hesitant about providing this, find another photographer!
Is the quality of this photographer's photos good enough for your taste? Take a look at their website and portfolio and make sure the quality of their photos match what you are looking for.
What do they charge? It is never a good idea to choose your family photographer based on price alone. The term: 'you pay for what you get' is spot on when it comes to beach photography.
Make sure your selected beach photographer has the right expertise to give you the results you're looking for before you make your booking.
Galveston, Texas Photo Locations
Galveston is a charming and historic southern town, a sunburned beach resort, and a fisherman's paradise all rolled into one. Galveston is not known for its picturesque beaches, but if you hire the right photographer, they know where these beaches are! Galveston is where Texas families come to have good old-fashioned fun. Here are some gorgeous locations for your next beach session in Galveston, Texas!
Galveston, Texas Beaches
Whether you are a family in search of gentle waves, a group of friends looking for a good time or an outdoor recreation enthusiast, or a family photo shoot, Galveston has a beach for you!
---
Galvestons, Texas Historical Pier
The current Pleasure Pier has recaptured her prior charisma that made World War II service men, tourists, and islanders originally fall in love with her majestic rides, entertainment, and beautiful illuminations dancing across the waters. The pier has brought tourism boosts, entertainment, and a classy feel to Galveston! – https://galvestontxbeachrental.com/things-to-do/galveston-pleasure-pier/
---
Galveston Railroad Museum
The Galveston Railroad Museum is a railroad museum housed in the former Santa Fe Railroad station, at 25th and Strand in Galveston, Texas. The Museum is owned and operated by the Center for Transportation and Commerce, a non-profit organization. Wikipedia
---
Galveston State Park
Galveston Island State Park is a Texas state park located on western Galveston Island in Galveston County, on the western Gulf Coast in Texas. Wikipedia
About Galveston, Texas