What moms should do before a family photography session!
As a professional Galveston Family Photographer, I have found that most of the parents I've worked with express concerns about their children misbehaving during their family photo session. Family portraits can be an exciting and wildly fulfilling experience, but let me tell you that I've seen this fear scare away parents from booking a session! With the right preparation, family photos can be fun, hilarious, heartwarming, and leave you with unforgettable photos you'll cherish forever.
Preparation is key to making sure the session runs smoothly. From coordinating outfits to selecting a photographer that caters to your family's needs, planning ahead can help ensure you get the perfect photos with minimal stress. That's why I came up with these mom-friendly tips.
Moms can prepare for a Galveston family photography session by following these tips:
Plan in advance for your Family Photography Session!

You should research photographers, select the right clothes, and choose the right location for your session. Don't hesitate to ask your photographer for advice if you're unsure! They will be glad to give you some suggestions! Moms can make sure their photo session will be successful and they'll get the best pictures by planning ahead.

Talk to your kids before the family photo session:

Make sure your kids are prepared for the session by talking to them in advance. Let them know what is going to happen and what they should expect. Make sure they know it's okay to be silly and have fun!

Bring an activity to your Photo Session:

Think about the activities your family enjoys together. This could be anything from playing a game to reading a book. Bringing an activity will keep your kids entertained and engaged during the shoot.

Let your kids be themselves during a family photo session:

This will help them feel more comfortable and relaxed during the shoot, resulting in natural expressions captured in the photos. You shouldn't try to make your kids into something they're not. Let your kids be themselves, and your photographer will capture their personality.

Be prepared for anything during your photography session:

Life with kids can be unpredictable, so it's important to be prepared for any situation. Have snacks, toys, and activities on hand to keep them entertained. Make sure you have a backup plan in case your original plan doesn't work out. That way, you can still keep your kids happy and have a successful photography session.

Have fun with the photo shoot!

Remember to enjoy your time together as a family and have fun! For instance, you can take a few pictures of everyone making silly faces or having a group hug. Relax, have fun and appreciate and savor each moment. Let your photographer capture the love and joy you share as a family.
We all have favorite times in our lives when we feel like we are really connected to each other. The family photo shoot is a perfect opportunity to capture these special moments.A good family photo session will give you beautiful images and memories you will cherish for years to come.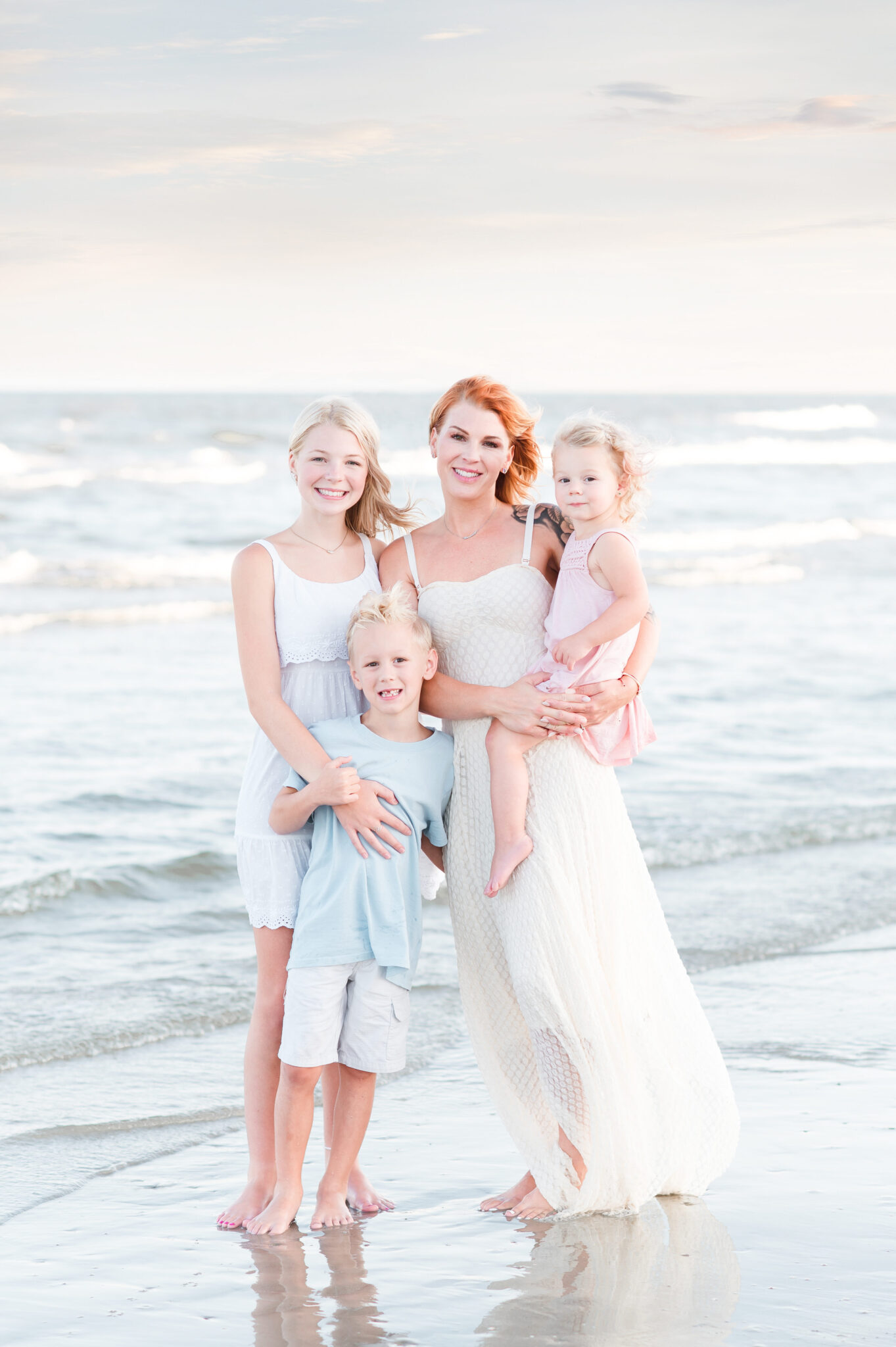 Galveston
Beach Photography
Sessions by Bri Sullivan. Our sessions takes place on the beach in Galveston,
Texas
! Our all-inclusive photography sessions come with 15 digital files! Book your session today!
Click HERE for more information!
Best Photographers In Galveston, Texas
Proudly finding you some of the best photographers serving Galveston, Texas and these beautiful communities; 103rd Street, 43rd St/Ave Q 1/2, 51-61 North Broadway, 8 Mile Rd, Alamo Park ,Avenue K, Bay Harbor, Bayou Shore Dr to Fraser Ave, Beachside Village, Beachtown Village, Bermuda Beach, Bluewater Addition, Broadwater, Central, Crystal Beach, Channelview, Denver Court, Downtown, East End Historic Dist, Galveston Island, Galveston West End, Havre Lafitte, Indian Beach, Isla Del Sol, Kahala Beach & Beach Estates, Kempner Park, Lasker Park, Lost Bayou & San Jac, Mid-Town, Near The Pier, Offatts Bayou, Old Silk Stocking Historic District, Ostermeyer Rd, Pirates Beach, Pirate's Beach West, Pointe West Galveston, Port Industrial Rd, Sea Isle, Seawall, Spanish Grant, Sunset Cove, Sydnor,, Bayou Estates, Teichman Point, Terramar, The Galvestonian, Treasure Island, University Area Association, Wegner Lane, West Beach Grand, Westwood, Williams Borden, 77551, 77552, 77553, 77554, 77555, Galveston County Texas.