Finding A Family Photographer In Galveston Texas
Finding a Galveston Family Photographer with a style you like and who you feel comfortable working with is important. A photographer should also have experience taking family photos and should be able to capture the special moments between you and your family members. Here are a few tips for finding a family photographer in Galveston Texas:
Get recommendations from friends, family, and local Galveston businesses.
Google "Galveston Texas family photographer" or a similar term.
Take a look at the photographer's website and social media pages to see if you like their style.
Take a look at the photographer's online reviews to learn what other clients think.
Schedule consultations with a few photographers you are interested in so that you can discuss your needs with them in person or online.
To find out more about potential Galveston Family Photographers, here are a few questions you should ask:
Can you tell me about your experience with family photography?
How would you describe your style?
When you take family photos, what is your process?
How much do you charge?
Are there any discounts or packages available?
When it comes to cancellations, what are your policies?
Be sure to book your session well in advance, especially if you plan to take photos during the peak Summer season!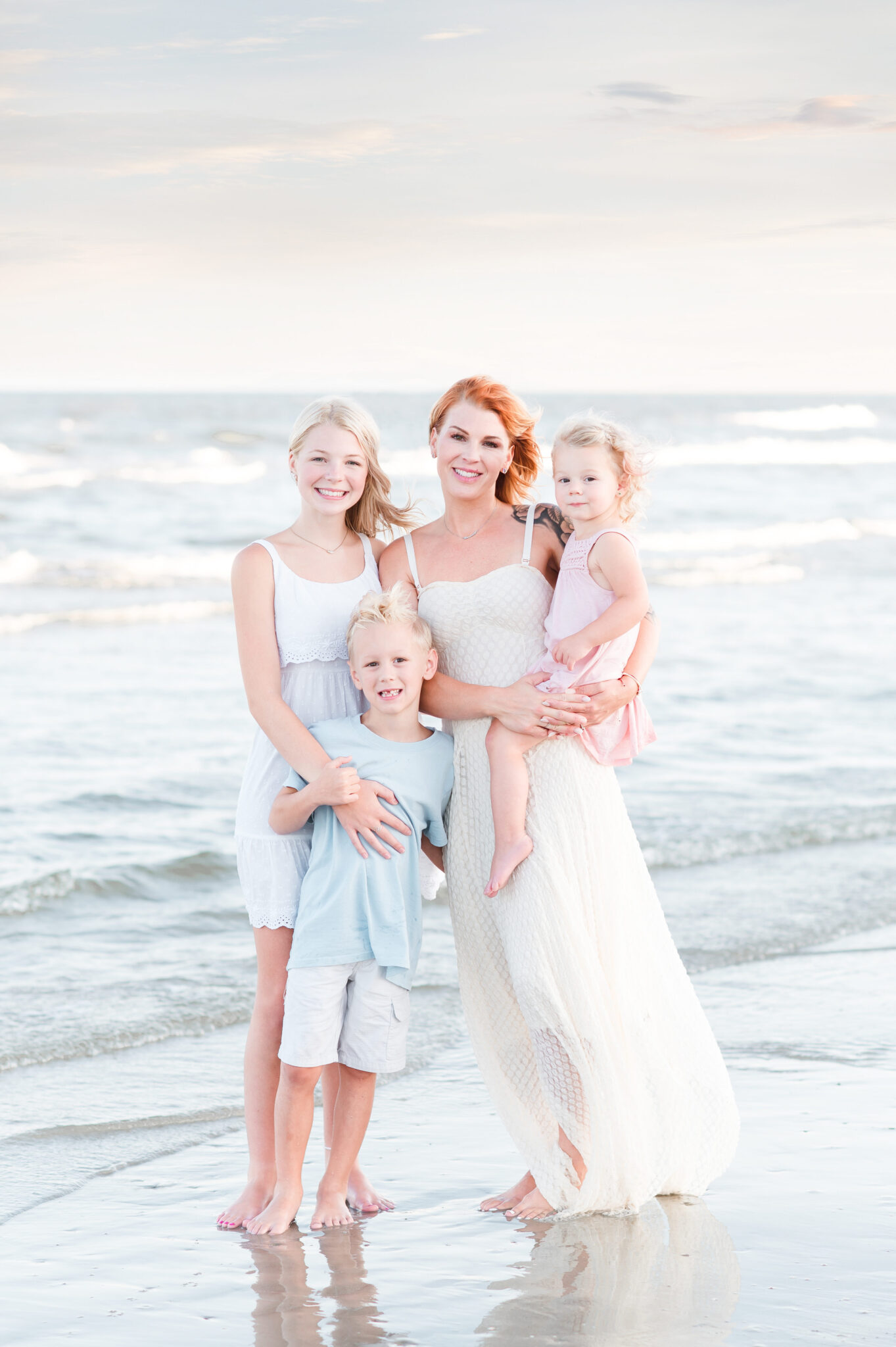 Galveston Beach Photography
Sessions by Bri Sullivan. Our sessions takes place on the beach in Galveston,
Texas
! Our all-inclusive photography sessions come with 15 digital files! Book your session today!
Click HERE for more information!
Best Photographers In Galveston, Texas!
Proudly finding you some of the best photographers serving Galveston, Texas and these beautiful communities; 103rd Street, 43rd St/Ave Q 1/2, 51-61 North Broadway, 8 Mile Rd, Alamo Park ,Avenue K, Bay Harbor, Bayou Shore Dr to Fraser Ave, Beachside Village, Beachtown Village, Bermuda Beach, Bluewater Addition, Broadwater, Central, Crystal Beach, Channelview, Denver Court, Downtown, East End Historic Dist, Galveston Island, Galveston West End, Havre Lafitte, Indian Beach, Isla Del Sol, Kahala Beach & Beach Estates, Kempner Park, Lasker Park, Lost Bayou & San Jac, Mid-Town, Near The Pier, Offatts Bayou, Old Silk Stocking Historic District, Ostermeyer Rd, Pirates Beach, Pirate's Beach West, Pointe West Galveston, Port Industrial Rd, Sea Isle, Seawall, Spanish Grant, Sunset Cove, Sydnor,, Bayou Estates, Teichman Point, Terramar, The Galvestonian, Treasure Island, University Area Association, Wegner Lane, West Beach Grand, Westwood, Williams Borden, 77551, 77552, 77553, 77554, 77555, Galveston County Texas.