Before booking a Galveston family photographer, make sure you ask some questions. Choosing a family photographer is a big decision and you want to make sure you choose the right one! Why should you ask questions?
You want to make sure the photographer fits your family.

It's important to find a photographer who you feel comfortable with and who you think will capture the shots you want.

To find out the photographer's experience and qualifications.

Check that your photographer has experience photographing families and is familiar with the type of pictures you want.

For a better understanding of the photographer's pricing and packages.

Find out what the photographer's rates are, and if there are any extra fees, like travel or editing.

To find out the photographer's cancellation policy.

It's important to know what your options are if you have to cancel your photo shoot in an emergency.

To ask any other questions you might have.

You can ask any other questions you have about the photo shoot, like the location, time of day, or what to wear.
Make Sure Your Galveston Family Photographer Is A Good Fit!
Asking questions will make sure you're working with a photographer who will deliver the photos you want and is a good fit for your family. Here are a few questions you may want to ask before hiring your Galveston Family Photographer.
How would you describe your photography style?

Different photographers specialize in different types of photography styles, including fine art, lifestyle, documentary, and posed portrait photography. It's important to ask the photographer which style they specialize in so you can make sure the photos you receive will be the ones you are looking for.

When did you start working as a photographer?

You should also ask the photographer how long they have been in the business. Years of experience can help you find a true professional who has the skills to capture beautiful photos. Experienced photographers will also likely have a good understanding of lighting and composition, which are key components for achieving beautiful photos.

Is family photography something you have experience with?

It is imperative to ask the photographer if they have specific experience with family photography and if they have photographed families with children before. This will ensure the photographer is familiar with the special needs of family photography, such as working quickly and efficiently with children.

Is there a particular process you follow when photographing families?
Make sure the photographer is willing to get to know the family before the photo shoot!

This will help them understand your family's personalities and dynamics.

How much do you charge for a photography session?

Once you get a complete price breakdown start comparing the rates of different photographers in your area. Make sure to consider the quality of their work and experience. You can also look for discounts and special offers, as well as ask for referrals from friends and family.

Can you tell me what your packages include?

There are many different types of photography pricing structures, each with its own advantages and disadvantages. Some of the most common pricing structures include hourly rates, package rates, per-image rates, and all-inclusive rates. The right pricing structure for you depends on your specific needs and preferences.

Can you show me your contract?

There are many reasons why a photographer should have a contract. A contract can help to protect both the photographer and the client. It can also help to ensure that everyone is on the same page about the project expectations. A contract can show that the photographer is a professional who is serious about his / her work.

Can you tell me how long it takes for you to process photos?

Photo editing or processing is the process of altering digital photographs using computer software. It can be used to improve a photo's appearance, correct errors, or create a new image altogether. Make sure this timeline is included in your contract!

Can I see more of your family photography work?

Most photographers display their most impressive work on social media, their websites or in a portfolio. These sites can give you a clear idea of their style, skill level, and experience.

Can you tell me what I should wear to the photo shoot?

Some photographers help their clients find what to wear for a photo shoot. This is especially common with fashion photographers, who want to make sure that their clients are wearing clothes that will look good in the photos. However, not all photographers offer this service, so it's wise to ask your photographer if they do.

Can I get a refund if I'm not satisfied with the photos?

There are a few reasons why you might want to ask a photographer if they offer refunds. First, it's important to know what your options are in case something goes wrong. For example, if you're not happy with the photos, you'll want to know if you can get a refund or if you'll have to pay for them anyway. Second, asking about a refund can help you gauge the photographer's confidence in their work. If they're not willing to offer a refund, it could be a sign that they're not confident in their ability to deliver the results you want. Of course, not all photographers offer refunds. Some photographers believe that their work is worth the price, and they're not willing to give refunds even if something goes wrong. If you're not comfortable with this, you may want to look for a different photographer.

Do you offer a guarantee?

It is important to ask potential photographers if they offer a guarantee! Knowing that you have a guarantee in place can help you relax and enjoy your photo shoot, knowing that you are covered in case something happens wrong. Of course, not all photographers offer guarantees. Some photographers believe that their work is worth the price, and they're not willing to give refunds or guarantees even if something goes wrong. If you're not comfortable with this, you may want to look for a different photographer.
Before booking a session, ask questions and get to know your photographer. It will help you ensure that you're comfortable with them and that you get the type of photos you want.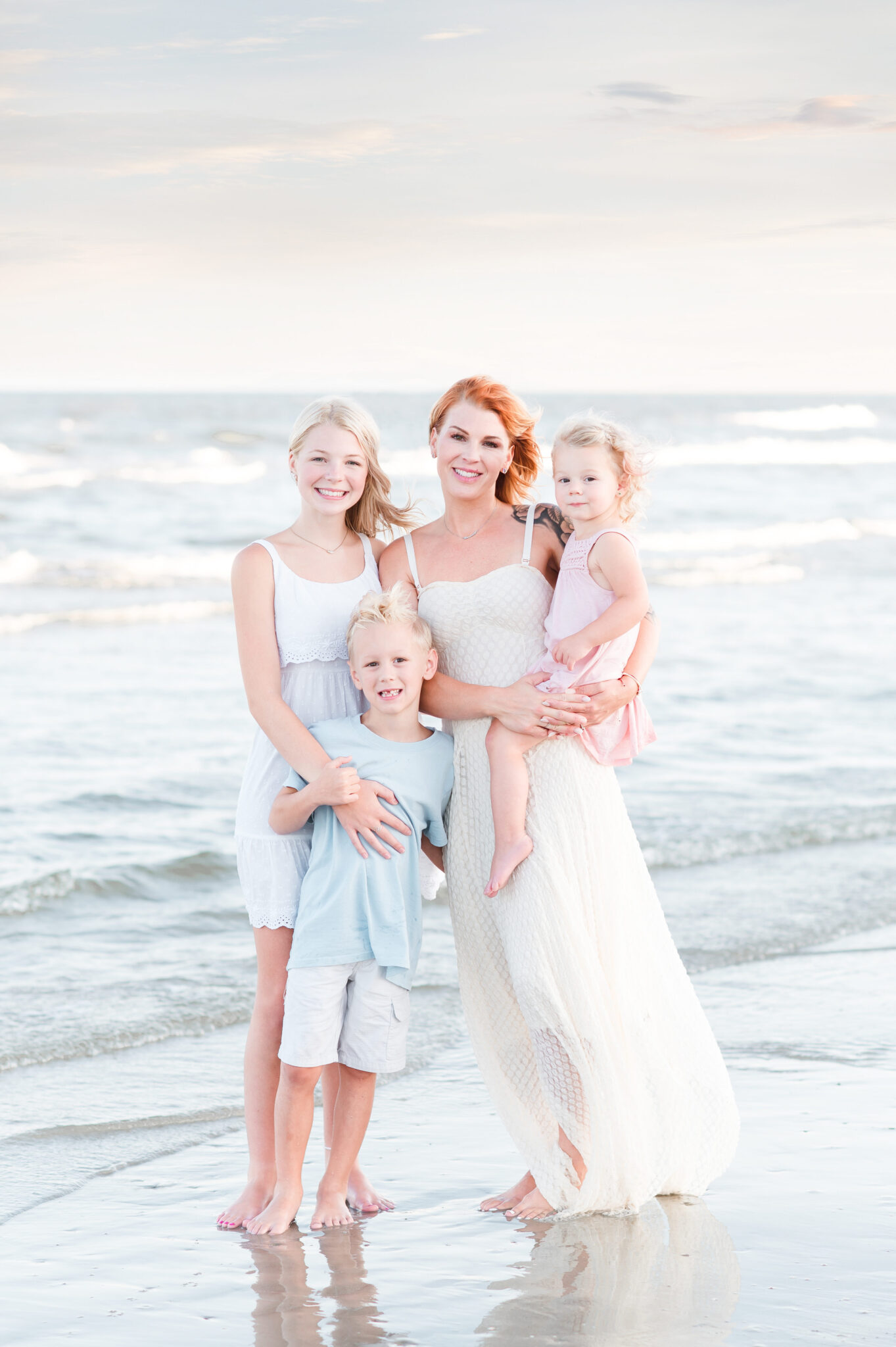 Galveston
Beach Photography
Sessions by Bri Sullivan. Our sessions takes place on the beach in Galveston,
Texas
! Our all-inclusive photography sessions come with 15 digital files! Book your session today!
Click HERE for more information!
Best Photographers Galveston, Texas
Proudly finding you some of the best photographers serving Galveston, Texas and these beautiful communities; 103rd Street, 43rd St/Ave Q 1/2, 51-61 North Broadway, 8 Mile Rd, Alamo Park ,Avenue K, Bay Harbor, Bayou Shore Dr to Fraser Ave, Beachside Village, Beachtown Village, Bermuda Beach, Bluewater Addition, Broadwater, Central, Crystal Beach, Channelview, Denver Court, Downtown, East End Historic Dist, Galveston Island, Galveston West End, Havre Lafitte, Indian Beach, Isla Del Sol, Kahala Beach & Beach Estates, Kempner Park, Lasker Park, Lost Bayou & San Jac, Mid-Town, Near The Pier, Offatts Bayou, Old Silk Stocking Historic District, Ostermeyer Rd, Pirates Beach, Pirate's Beach West, Pointe West Galveston, Port Industrial Rd, Sea Isle, Seawall, Spanish Grant, Sunset Cove, Sydnor,, Bayou Estates, Teichman Point, Terramar, The Galvestonian, Treasure Island, University Area Association, Wegner Lane, West Beach Grand, Westwood, Williams Borden, 77551, 77552, 77553, 77554, 77555, Galveston County Texas.